Industry
Paint systems for industrial application to issues of metal, wood and concrete.


Esbjergspaints has a comprehensive range of paints and coatings for industrial use.
In addition to a carefully selected range of standard products for general use on wood and metal, we develop and manufacture customer specific coating systems.
The paint is customer-specific which means that the paint is adjusted so that it:
- runs optimally on your paint shop,
- cured paint properties are tested specifically for your products, and the way they are used
This gives you the best overall price for the surface treatment of your particular products.
In addition to products for the protection of wood, plastic and metal, we develop and produce also paints and coatings for concrete, fibreboard, wood-concrete, stearic candles, composites and similar.
Our consultants will be happy to visit you, in order to get a general chat about the possibilities, and identify the facilities you have to pretreatment, application and drying.
Below is a small selection of customized products we have developed and produced for a number of companies in Denmark and abroad.
We look forward to hearing about your project...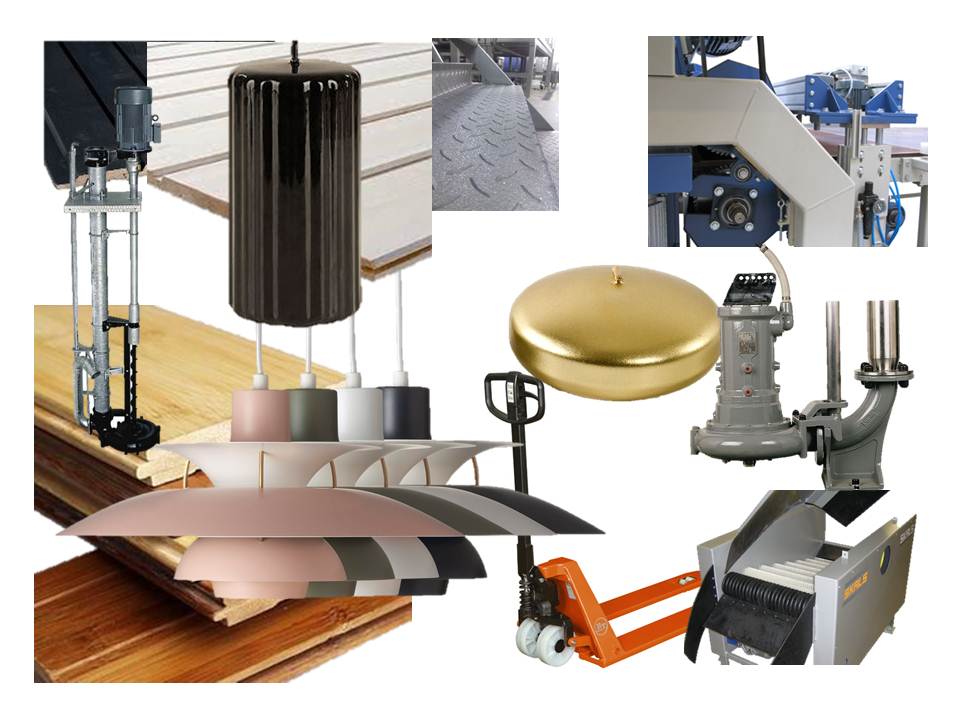 If you click on the "SEARCH PRODUCTS" below, you will find an overview of our range of standard products covering a wide range of applications in metal, wood, concrete, etc.
waterbased coatings are market with a blue droplet, for easy identification.