Our history
Esbjerg Farve- & Lakfabrik A/S - Esbjerg Paints - was founded by A. Lykke Thomsen in 1889. The company of A. Lykke Thomsen factory started in Esbjerg, and later moved to the harbor, where the production of floor, varnish and wax were. The company was later run by the founder's sons, until in 1937 control was transferred to the group of people who founded the limited company Esbjerg Farve-& Lakfabrik A/S.

The floor varnishes was, in the first several years, the product Esbjerg Paints concentrated on. However, the company's management decided in the mid-1960s, that the company should also focus on becoming a supplier of industrial paint systems.
The basis for this was the agricultural machinery industry. Back then it was not possible to buy paint in all agricultural machinery original colors from one manufacturer. This situation was understood by the company's management to exploit because - as the first company in Denmark - released a color card with original colors on all commonly used tractors and agricultural machinery in Denmark. This activity has evolved greatly, so Esbjerg Paints today is the market leader on touch-up paint for farm machinery in Scandinavia.

Esbjerg Paints bought in 2007 FAXE A/S Hornbaek with a full range of woodcare products for the home and has since moved both sales and production to Esbjerg. Today, our activities are concentrated on a wide range of products for industry, repair paints for professional use, as well as a full line of wood care products for private and professional use.
Products include traditional alkyd paints, stoving paint systems, oils, care products and two component systems - both waterborne as well as solvent containing, used on surfaces diverse as metal, wood, concrete and other surfaces.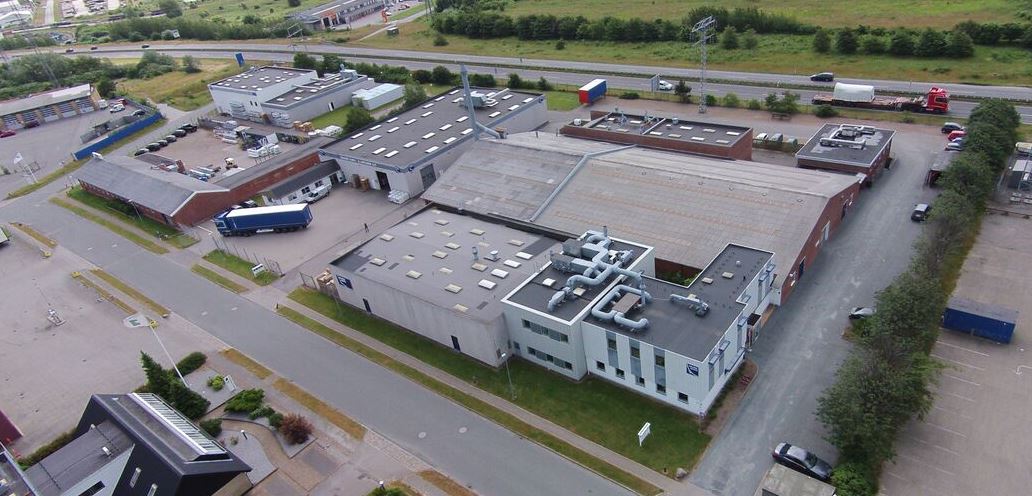 Esbjerg Paints are a very flexible and high-performance partner. We feature contemporary and forward-looking production and laboratory facilities and has implemented systems for both high quality and protecting the environment. We are ready to engage in project work by our current and future customers with the aim to solve almost any task in the area and the market we choose to be on.