Esbjerg, April 24th, 2012
Esbjerg Paints develops, produces and sells authentic paint and wood care with function and design.
The company provides customized solutions in the following product areas:
- Air-drying paints                          - stoving paints
- 2-component paints                     - oils, lye and soap
Within the above types, we are able to deliver solutions that at any time can match the quality and environmental demands of the market.
Esbjerg Paints will at any time open, active and meaningful participation in environmental and occupational health improvement from a total consideration.
Esbjerg Paints wishes to appear as a pure business with regard to internal and external environment. At a minimum, we will meet the requirements of the current national environmental and health and safety legislation and regulations.
It is company policy to continually improve environmental safety and environmental efforts by:
- To focus on raw materials in the form of substitution
- Reduce emissions and waste by optimizing production
- To prevent pollution
- To prevent injury, occupational diseases
- Improving the working environment management, health and safety performance regularly
- Optimizing processes based on a health and safety considerations
- To focus on opportunities for continual improvement of environmental and occupational health
- To develop products for the manufacture, use and disposal are less environmental and occupational stressful
Property, plant and technical equipment must be continuously maintained and be in a safe condition. The aim is to use less environmentally harmful materials .
All employees are actively working for a safe working environment - both by themselves providing the right behavior and by encouraging colleagues to do the same. It is expected that employees understand the importance of a safe working environment and that they are making an active effort so that corporate objectives can be achieved. It is everyone's responsibility and mission, both management and employees to follow the rules. The daily work is coordinated by the safety organization along with management.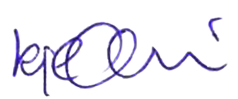 Kjeld Clausen